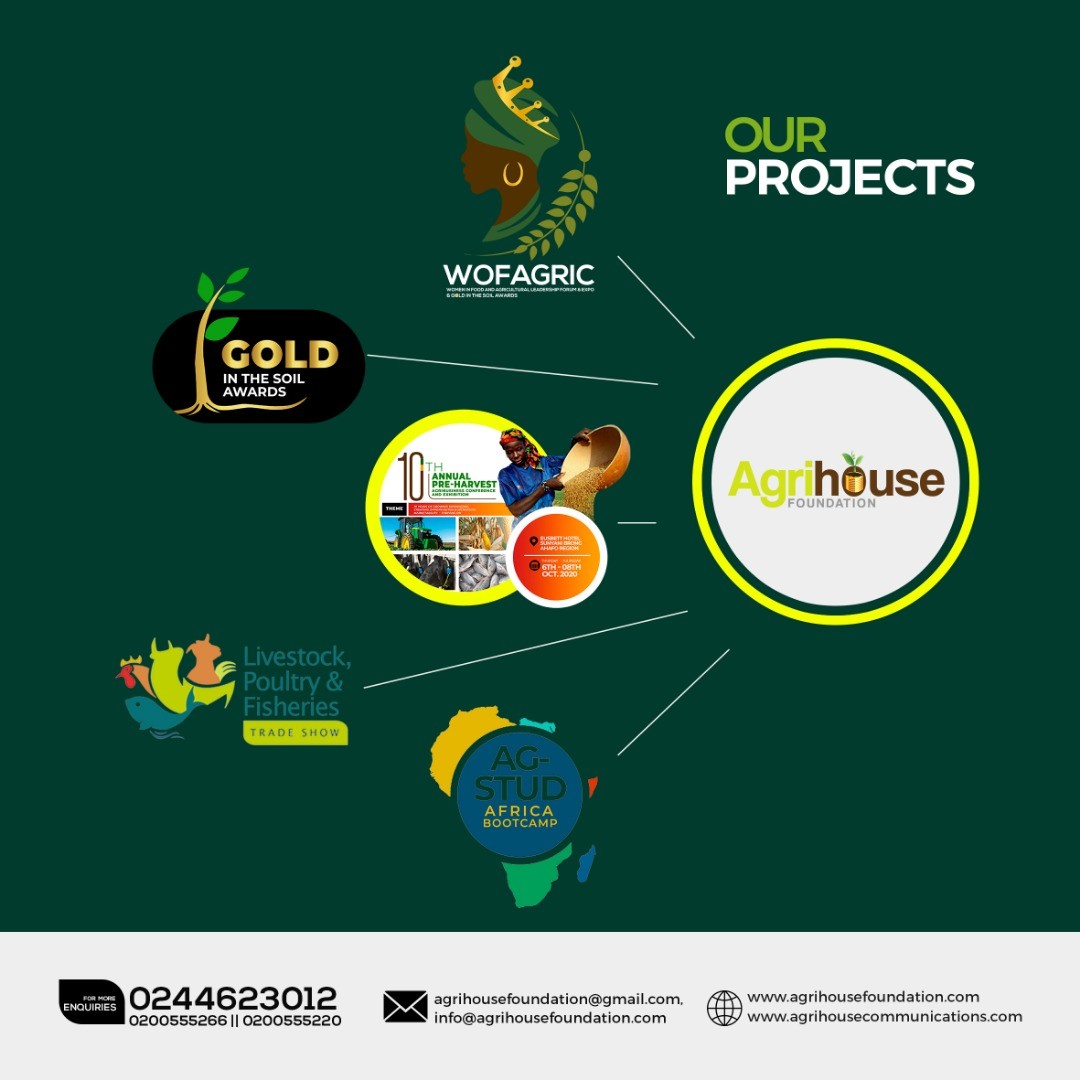 Industry
Agriculture, Fishing & Forestry
Agrihouse Foundation
Industry
Agriculture, Fishing & Forestry
About Agrihouse Foundation
A non-governmental agricultural social impact, capacity building, innovation and project management organization with a special focus on changing the perception of, and consciously shaping the conversation on agriculture through the promotion of people-impact initiatives and programs for students, women, farmers, farming associations, agribusinesses and the entire actors within the value chain.
Agrihouse Foundation is passionate about Agriculture and wants to see Agriculture rise and work. With a combined effort and experience spanning over 30 years, the team at Agrihouse foundation is passionate about positioning and shaping the conversation on agriculture through smart thinking, effective communication and impactful Agric-friendly projects.
Our passion is to initiate and drive projects that will address issues and challenges in agriculture and generate thoughtful discussions and talkability, among our stakeholders and ultimately provide step-by-step solutions.
We derive satisfaction in making agriculture lively, exciting, practical, engaging, competitive and fruitful.
Our dedication to agriculture is our passion and we are excited to see people involved and committed to the projects we bring to life.
Company Information
Head Quarters
Accra, Ghana
Stay Updated
Join our newsletter and get the latest job listings and career insights delivered straight to your inbox.
We care about the protection of your data. Read our privacy policy.