Industry
Advertising, Media & Communications
YEN.com Media LImited
Industry
Advertising, Media & Communications
About YEN.com Media LImited
YEN.com.gh is a Ghanaian digital entertainment and news platform. We are eager to deliver fun and cheerful news to entertain our readers. We also share Ghanaians' opinions on various issues, cover extraordinary honest stories of real people, and give practical advice.
Yen.com Media Limited is the company that runs Yen.com, an online news portal.

Company Gallery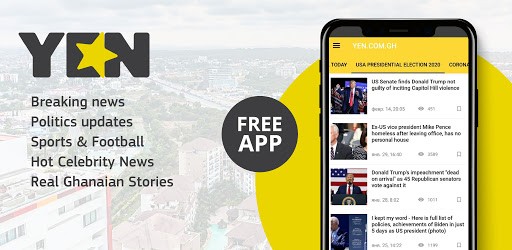 Company Information
Head Quarters
Accra, Ghana
Accra & Tema Region
Full Time
USD

2500 - 4000
Job Function : Marketing & Communications
WHAT TO DO: Ensuring timely processing and publishing of news material that meets YEN's editorial standards, in-house style guide, and the rules (policies) of platforms (Facebook, Google, others). Verifying facts and accuracy of all news reports before they are published. Rewriting and editing copy to ensure it is readable and appeals to the tar
Stay Updated
Join our newsletter and get the latest job listings and career insights delivered straight to your inbox.
We care about the protection of your data. Read our privacy policy.