The Jobberman Ghana Employee Satisfaction Report 2021
Fill out the form below to access the report.
The report unpacks employee satisfaction among Ghanaian employees and explores themes around external and intrinsic traits, employee happiness, flight risk, employer advocacy, job satisfaction and delves into insights based on age, gender, location, job level and work experience for a demographic overview.
This report serves as a call-to-action for employers to evaluate the fundamental factors that foster employee satisfaction for both current and future employees and also provides crucial market insights which can be used as a guideline to prioritise employee satisfaction in the workplace and improve productivity and overall long-term organisational success.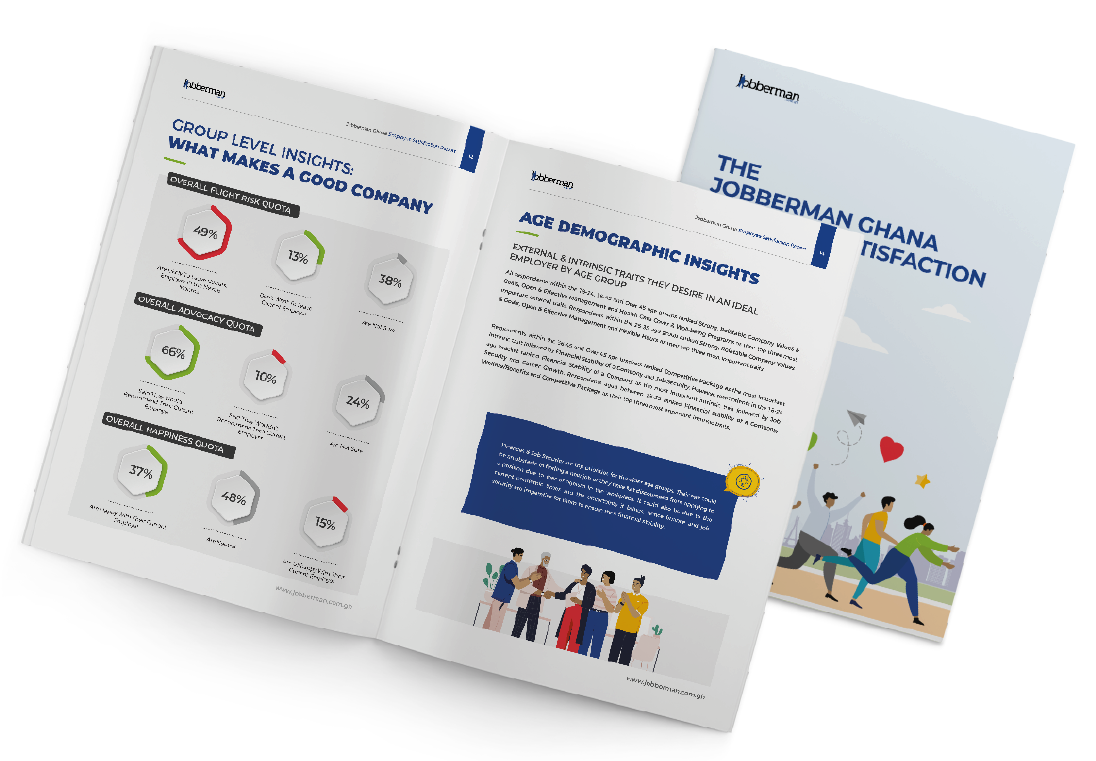 to the latest research, reports and insight pieces from the Jobberman research team.
We have a product mix designed to get you the best matching candidates.
Create a profile and update it, so we can match you with the best companies.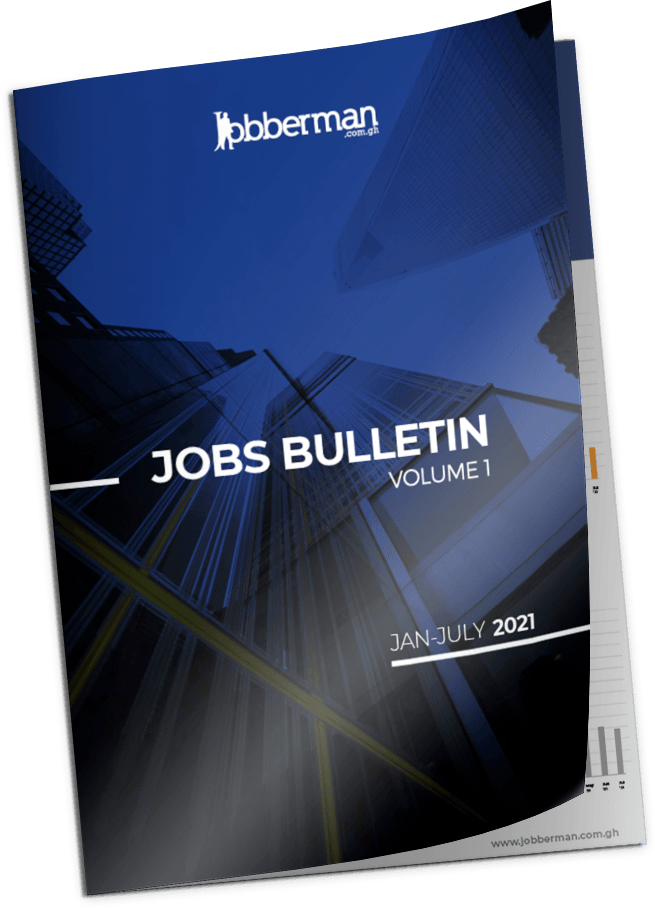 The Jobberman Ghana Jobs bulletin Volume 1
The Jobberman Ghana Jobs Bulletin Vol.1 documents online job market activity based on data gathered from Jobberman Ghana's database, and showcases supply and demand trends in the form of job listings and job applications.
The Impact of COVID-19 Jobs Report: How COVID-19 has impacted the Ghanaian jobs market & the future of work.
This report explores factors such as trending industries & sectors, roles, skills, job levels & benefits caused by COVID-19 as well as job market trends & forecasts for the Ghanaian job market.
The Jobberman Ghana Salary Report 2020
Discover the highest-paying key industries, across major job roles.
The Employer Handbook: Managing your workforce through COVID-19 pandemic and beyond.
This is a guide to equip HR specialists & business leaders to adapt during COVID-19 and the "post-pandemic" working environment.
The 'Best 100 Companies to Work For in Ghana' Report 2019
This report not only features the nation's most prestigious companies from various industries, as voted by Ghanaians but also serves as a staple benchmark for all prospective employees to assess the key characteristics that make companies top of mind for current and future employees.
In addition, the report also provides comprehensive invaluable market insights which can be used to inspire changes towards a better workplace for both employers and employees.
Millennials and the Digital Marketplace:

How to keep Millennials Productive in the Workplace.
Millennials now occupy a larger portion of the workplace, and in today's age it is essential for employers to create an employee-centric culture that fosters productivity amongst this expanding demographic.
This whitepaper explores the factors that are necessary to ensure optimum productivity amongst millennials, detailing the importance of each and illustrating how employers can implement them.
The 'Best 100 Companies to Work For in Ghana' Report 2018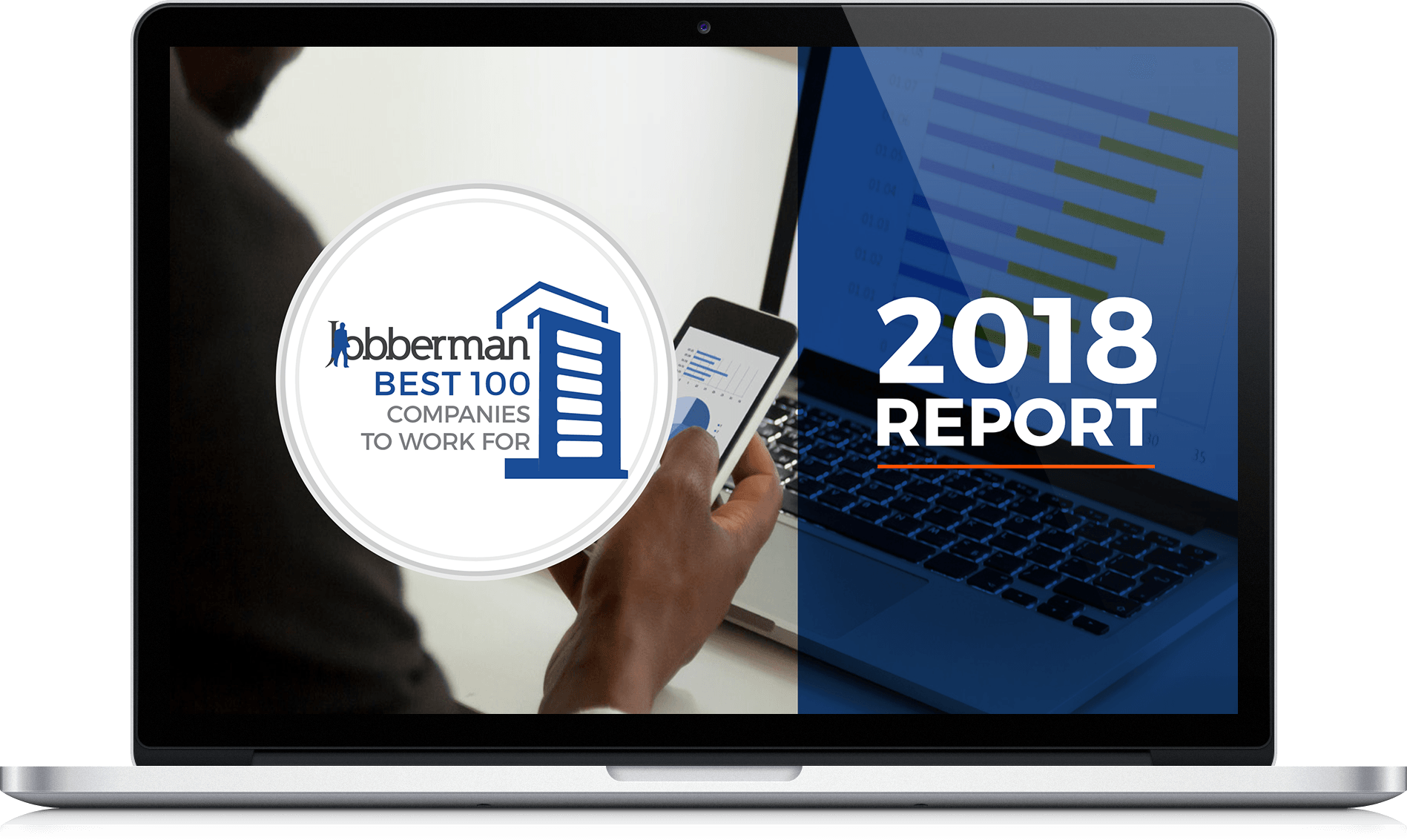 Jobberman reviewed the best employers in Ghana to provide a comprehensive rating of employee satisfaction. The first-ever "Best 100 Companies To Work for" focuses on identifying, recognizing and celebrating the top employers in Ghana as rated by employees and other professionals.