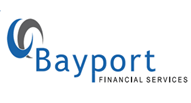 Job Title:
Micro Loans Officer
Job Location: Accra, Greater Accra Region
To promote, sell, process, monitor, record and evaluate individual and group loans to ensure quality loan delivery and 100% repayment rate.
Key Responsibilities

Group Formation and Development.

Individual loan delivery techniques

Loans processing, administration and monitoring.

Manage the operational and financial performance of assigned / designated groups.

Build and maintain client relationships, business and market development opportunities.

Ensure  professional   self development and training of groups

Help to promote good customer service and client relationships

Support  transformational activities among clients and staff

Qualification and Requirements
Higher National Diploma (HND) with relevant experience

Diploma in Business Studies (DBS) with relevant experience.

Minimum of 2 years experience in group loan delivery.

Excellent personal attributes such as accuracy and personal integrity.

Must be computer literate.

Other Competencies:
Group Loan Experience and Training.

Banking Compliance Regulations and Legislation Knowhow.

Business Development, Marketing and Client Relationship Building Skills.

Organizational and Performance Management Skills.

Reporting and Communication skills.

Interpersonal and People Management skills

Gender Sensitivity

Intermediate Numerical Literacy Skills

This job originally appeared elsewhere.
Help someone get a job, tell them to visit http://j.jbgh.me/4505 to apply for this job .