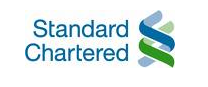 Standard Chartered Ghana (officially Standard Chartered Bank Ghana Limited) is a banking and financial services company in Ghana, and a 80% subsidiary of Standard Chartered. They are listed on the stock index of the Ghana Stock Exchange, the GSE All-Share Index. Operating since 1896, it is one of the oldest companies in Ghana. It is the successor to the Bank of British West Africa in Ghana. 
Job Title: Branch Operations Officer
Job Location: Dansoman, Greater Accra Region
To process items from the following range of service:  Reversal of items posted to Bulk cheques suspense account using eBBS, inward and outward clearing, data preparation services and return cheques in line with agreed standards.
Responsibilities

Help someone get a job, tell them to visit http://j.jbgh.me/3524 to apply for this job .