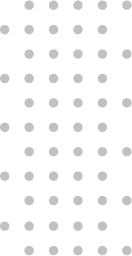 By clicking "Request a Call", you agree to our TERMS & CONDITIONS and PRIVACY POLICY
Please, only complete if you are an employer looking to hire or engage with any of our other HR services

At Jobberman, we believe that there is a more productive way for businesses to hire the right people.


That is why 50,000+ employers use our well-priced solutions to easily filter through and hire the best candidates in Ghana.
Our high recruitment success rate is because we have over 600,000 top-quality candidates in Ghana, who are targeted with your job vacancies that match their profile.
Plus, we allow you to boost your job ad, for an even wider reach.
Our All-In-One Applicant management system allows you to easily filter through qualified candidates and gives you lifetime access for subsequent hires.
Plus, if you use our skills assessments to rank applicants, it is easier to pick the best candidate.
No matter your skill level, our platform is easy to use, so you can do it yourself. With our concierge products, we take the work off your plate and all you do is make the hiring decision.
Finally, we have world-class customer service that will get back to you for any request within 24 hours.
Our variety of products are designed to fit every budget and start from as little as ₵ 135.
Hire the Right People, Hire The Jobberman Way.
Or Call our Solutions Team on +233 (0) 542 904 650