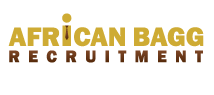 Job Title: 
Financial Analyst
Job Location: 
Accra
, Greater Accra
 Region
Responsibilities
Build financial models for clients




Analyse financial information to produce forecasts of business, industry, and economic conditions for use in making investment decisions.




Assemble spreadsheets and draw charts and graphs used to illustrate technical reports, using computer.




Evaluate and compare the relative quality of various securities in a given industry.




Interpret data affecting investment programs, such as price, yield, stability, future trends in investment risks, and economic influences.




Maintain knowledge and stay abreast of developments in the fields of industrial technology, business, finance, and economic theory.




Monitor fundamental economic, industrial, and corporate developments through the analysis of information obtained from financial publications and services, investment banking firms, government agencies, trade publications, company sources, and personal interviews.




Prepare plans of action for investment based on financial analyses.




Present oral and written reports on general economic trends, individual corporations, and entire industries.



Qualification and Requirements

Excellent presentation skills




The ability to influence




Strong communicator




Relationship building




Excellent use of Microsoft Excel is a must



Educated to degree level



6months

This job originally appeared elsewhere.
Help someone get a job, tell them to visit http://j.jbgh.me/6074 to apply for this job .